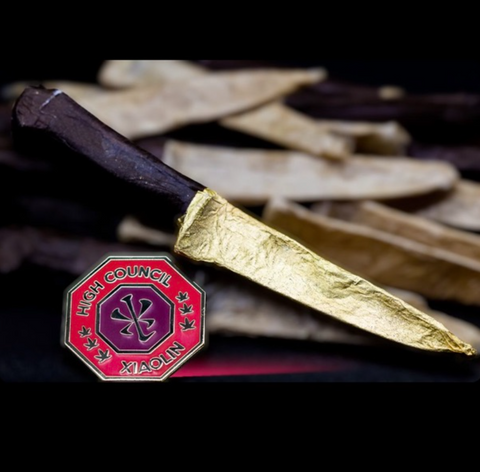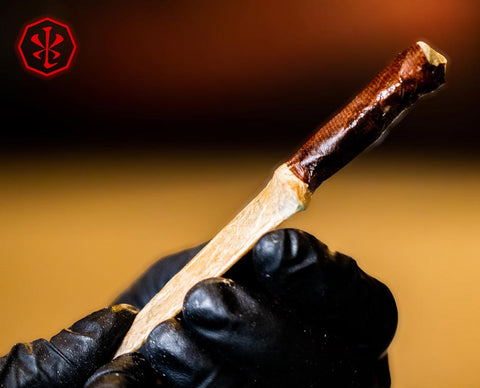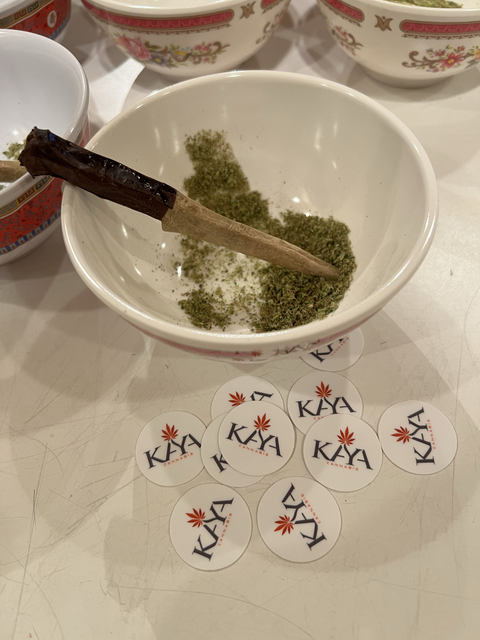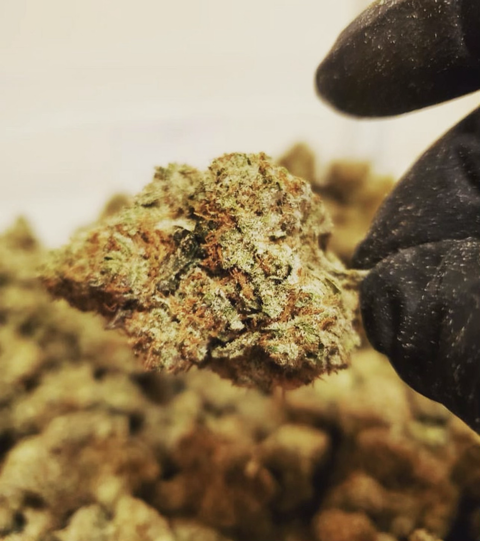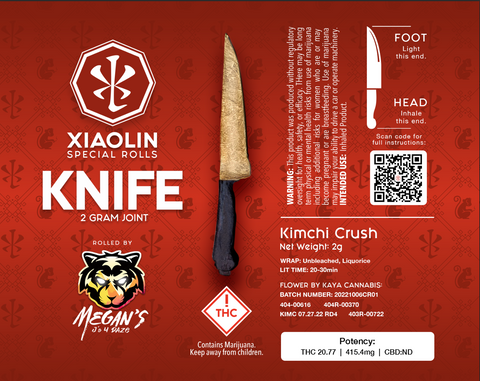 Xiaolin
The Knife
This knife tastes just as sharp as it looks - full of sweet orange flavor with a perfect lemon zest finish.
Flower: Kaya Kimchi Crush 2g 
Lit time: 20-30 minutes 
Wrap: Natural & Licorice
Availability and stock amounts may vary between store locations. Please call ahead to confirm availability before visiting the store.